Hey
DotcomPal offers API which you can use to integrate it with 3rd party applications.
To know more about it, please watch the below video-
How to get the DCP API
Hello my friend, I'm Shivam from team DotcomPal and today in this training module I am going to show you how to get the DotcomPal API key. I will show you two ways to obtain your DotcomPal API.
Once you login into your account please click on Settings icon which is on the bottom of the left menu. It will take you to the Business settings page. Then you will see some options like Business Details, Channels, Mail Settings, Contacts, Integration and API.
Click on the API option and you will get DotcomPal API Key.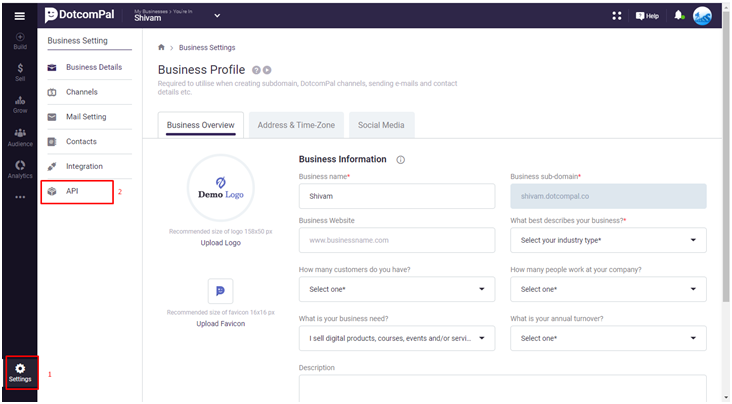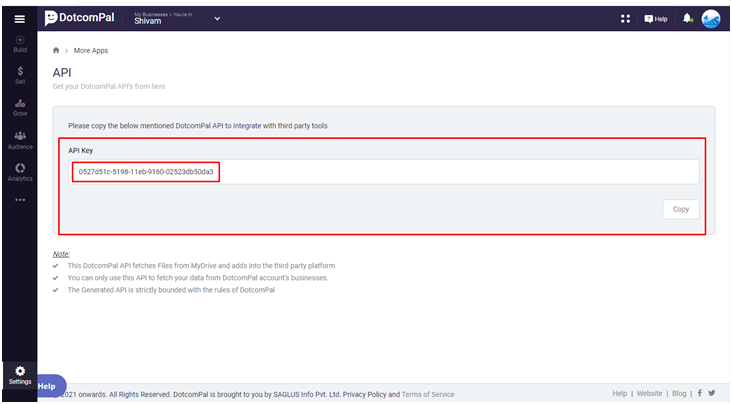 You just have to copy and paste this API in the desired platform and if the platform is compatible enough for the integration then the API will be integrated.
There is another method to obtain API key. On the left menu you will find 3 dots. Just click on the 3 dots and you will get 3 options which are MyDrive, Integration and API. Click on the API to obtain the DotcomPal API.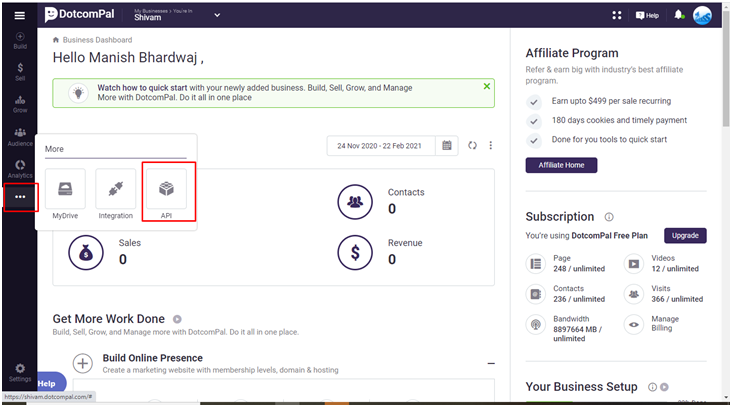 I will also like to inform you that The Generated API is strictly bounded with the rules of DotcomPal. You can only use this API to fetch your data from DotcomPal account's businesses. By using this API you can fetch the data from DotcomPal's MyDrive into 3rd party platform.
I believe this module was helpful for you. Thank you.