Hey,
With MyDrive, you can showcase your files in a unique way. Create a Doc Channel and deliver the files to your clients in sequential manner.
In DotcomPal you can create the Doc channel where you can upload and share all types of files with your customers like document files, images, audio, and video file.
So, to create a Doc channel in DotcomPal, here in the dashboard, you need to click on the three dots More option, and you will see My Drive, Integration, and API.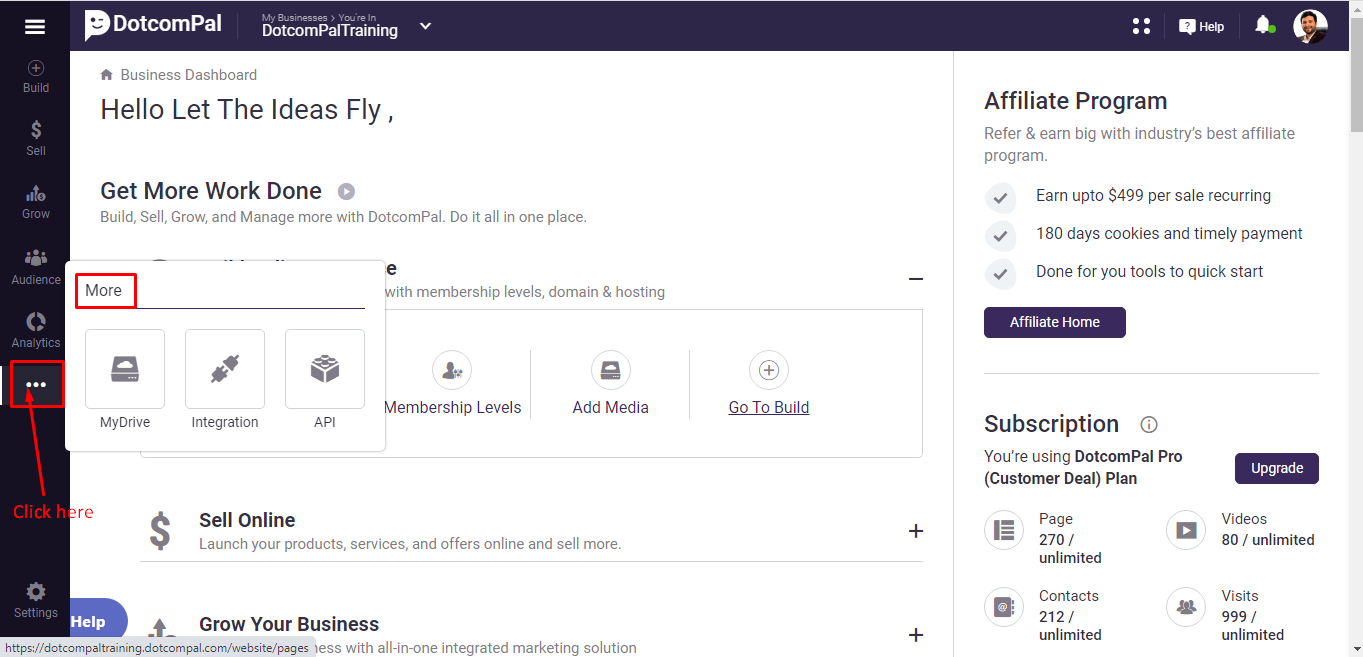 Click on My Drive.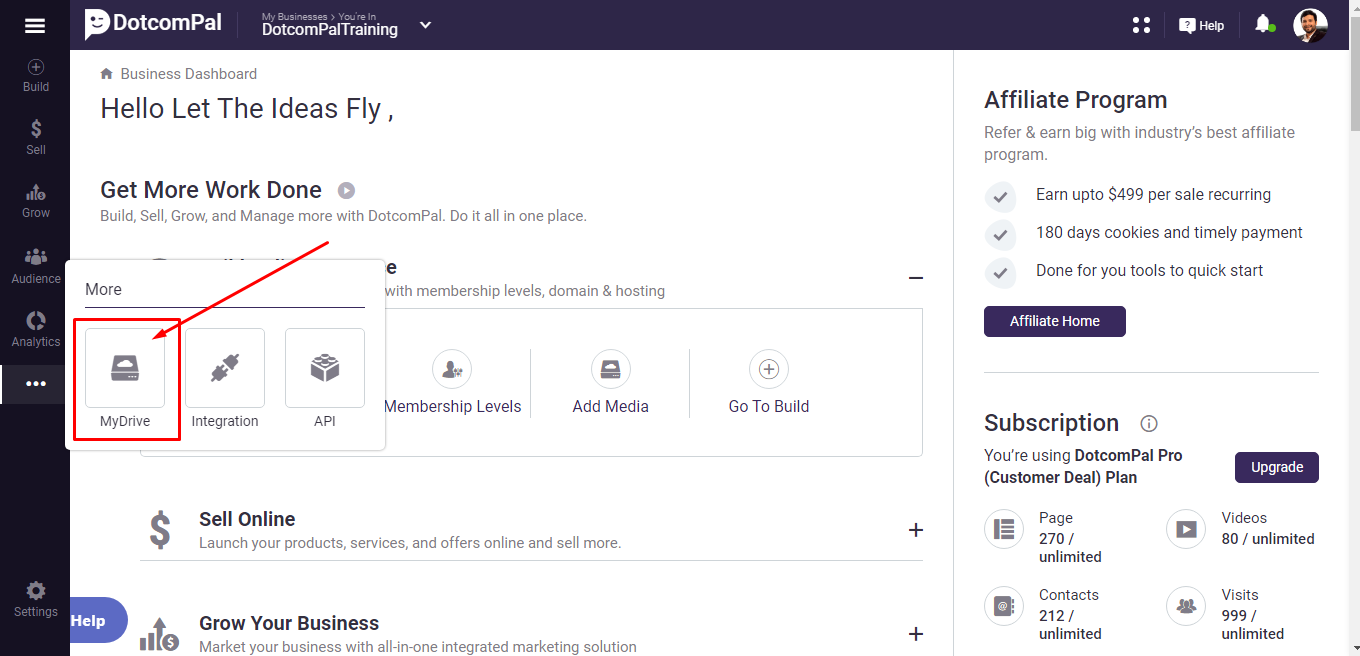 Your My Drive will be open where you can upload your files with the help of this Upload button and by the help of this View Doc Channel button you can see your Doc Channel.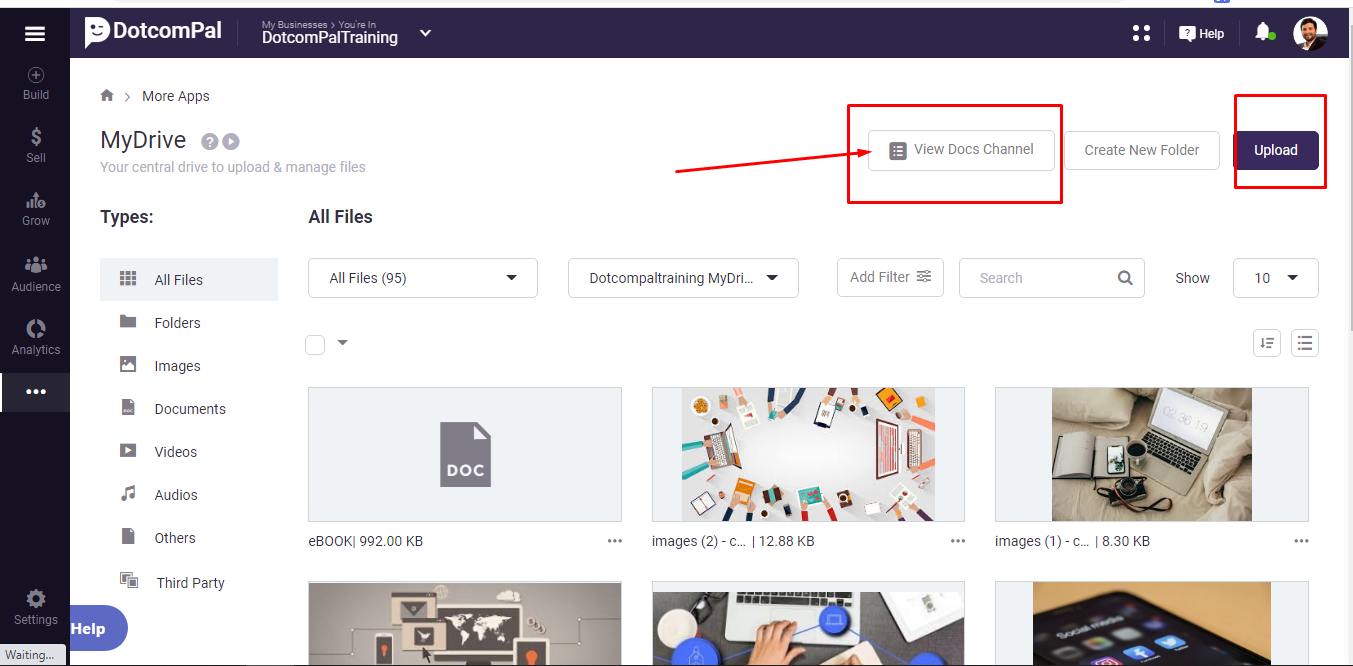 Let me show you my docs channel.
Here you can see all my files are here.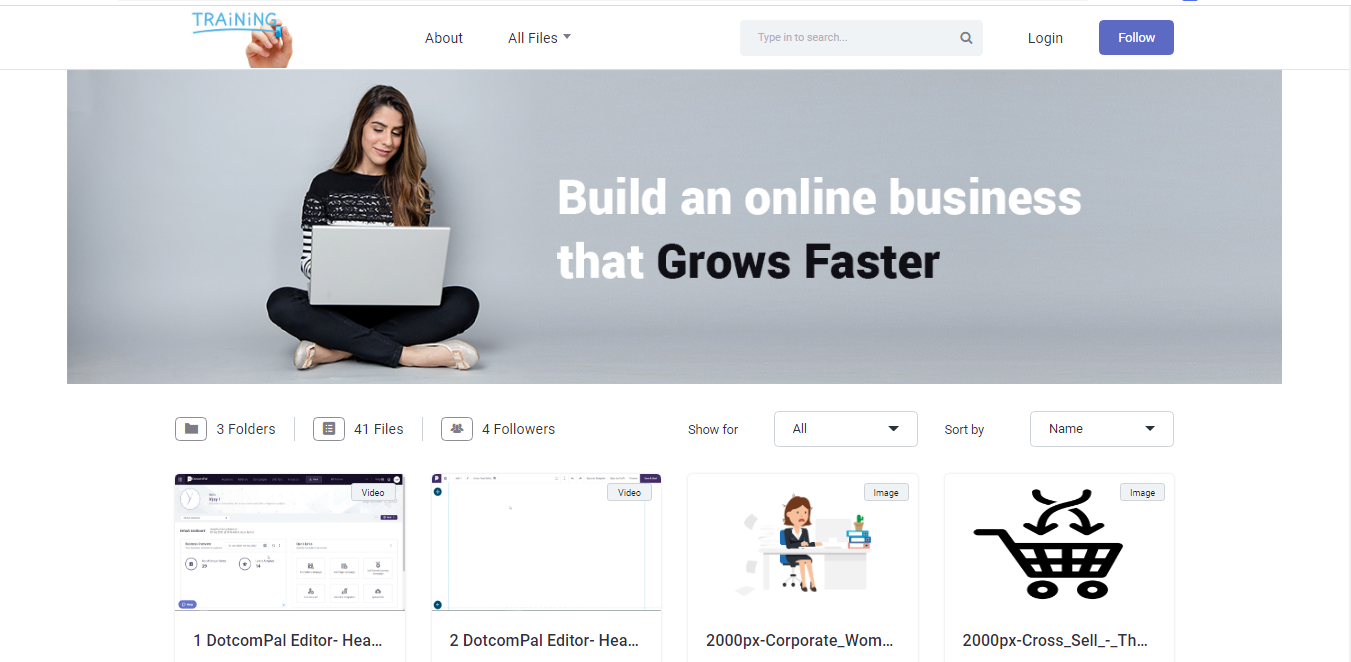 First, at top, you can see this is the URL of my docs channel.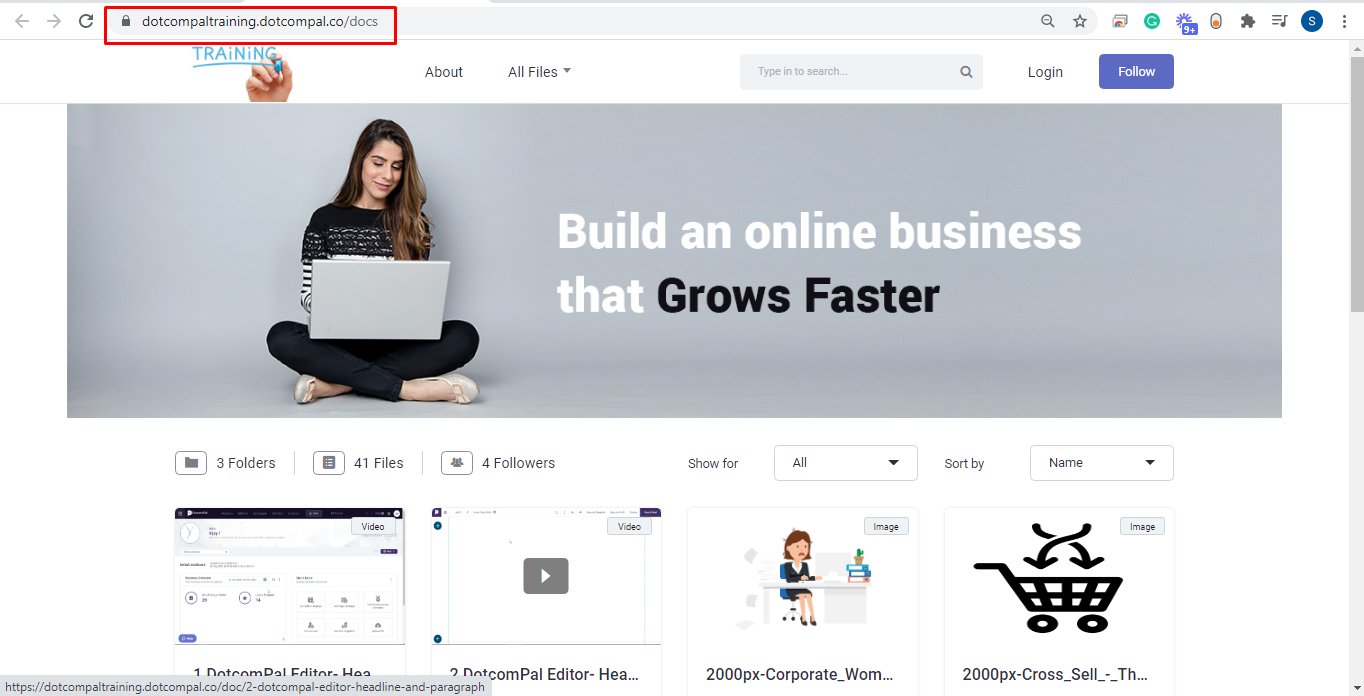 Then here you can see the logo of my business.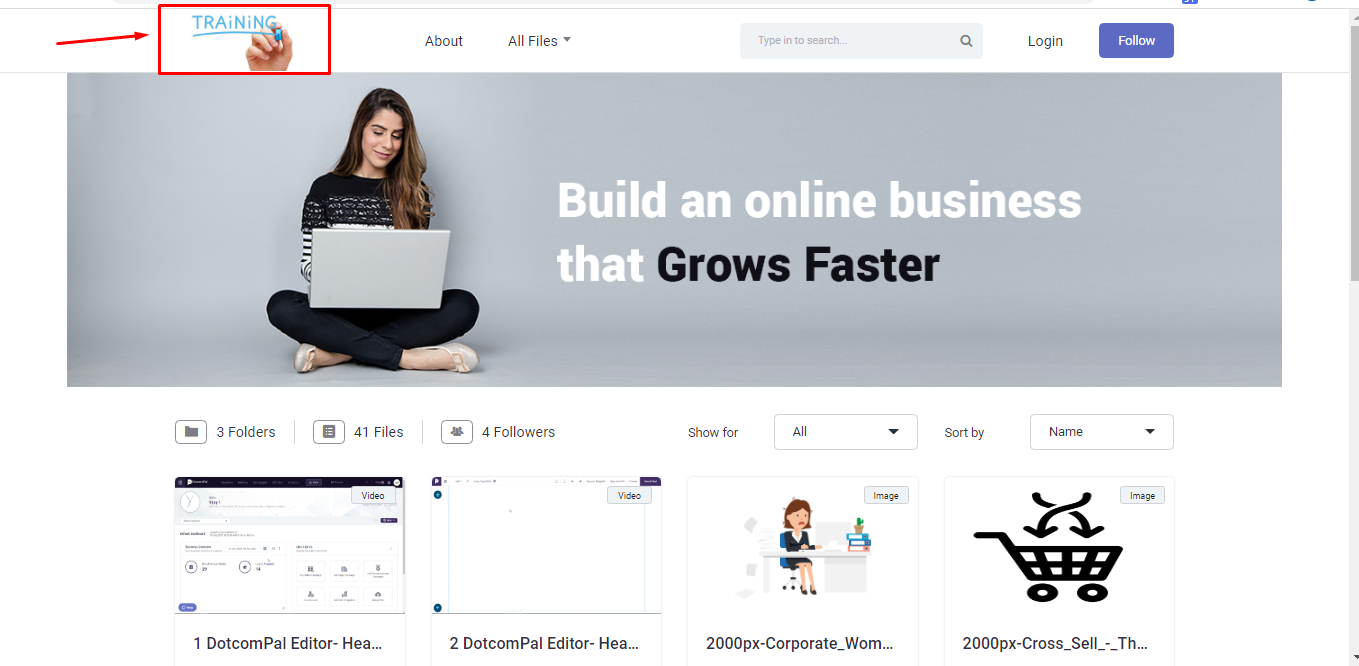 Then by click on the About option you can redirect to the About page of the Channel.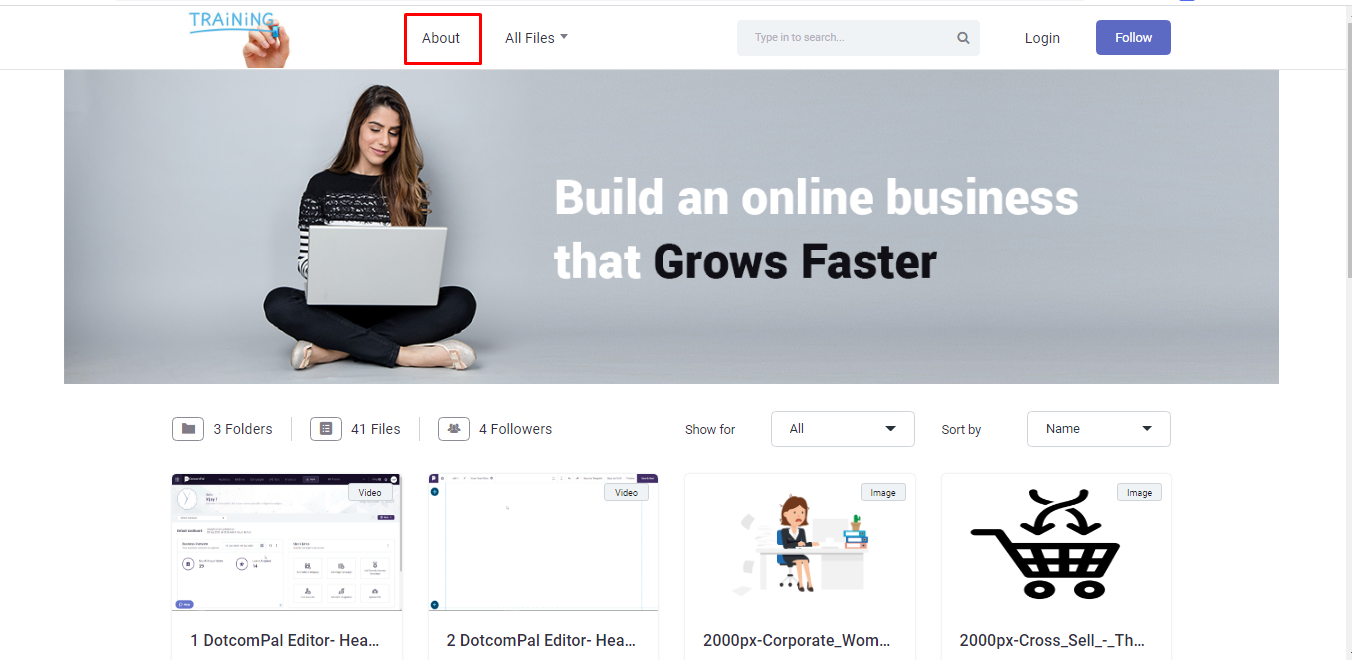 You can upload this banner image for both the about and home page of your Channel from the Banner Section from the Business settings section.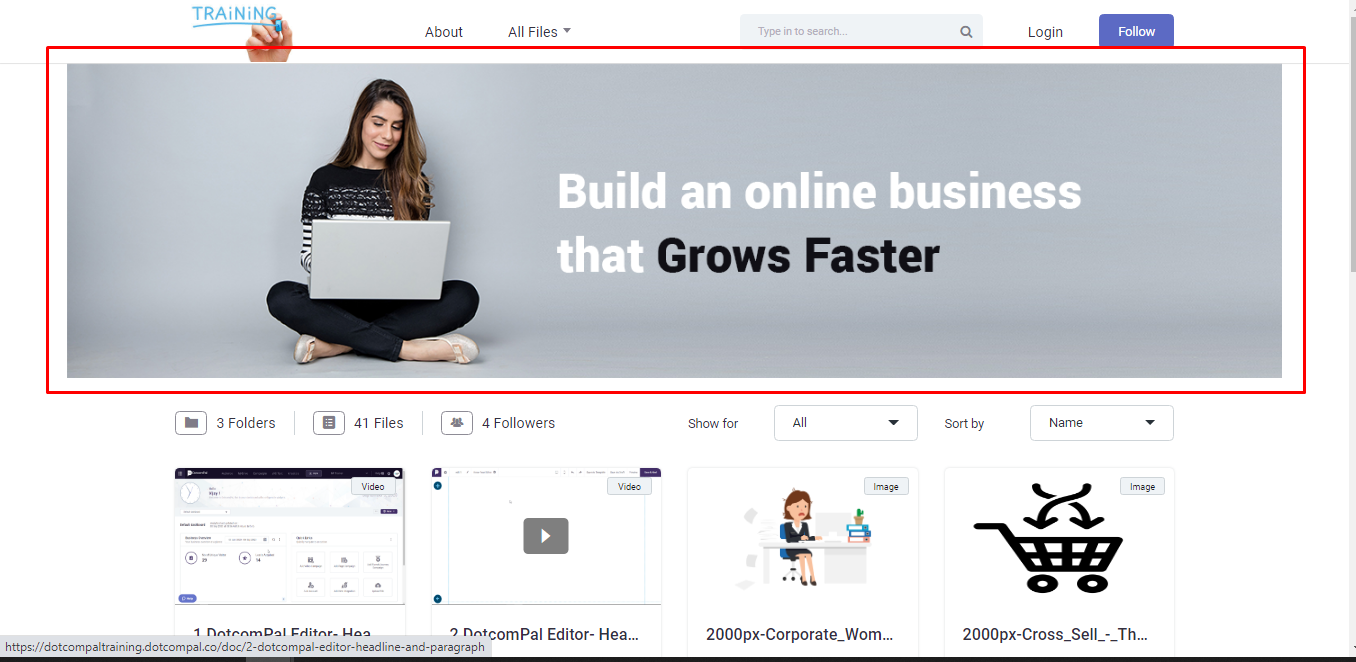 Now from this All files dropdown you can filter the files as if I want to see the files from a specific folder only, I can do that.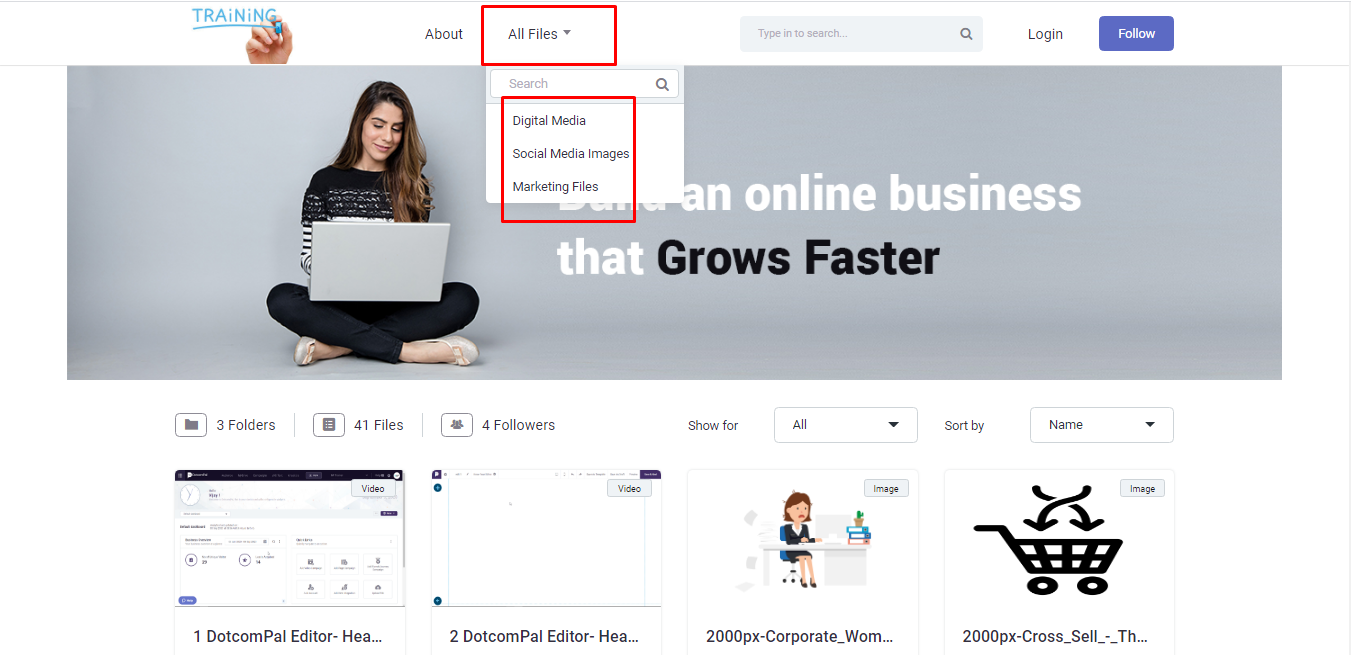 Then with the help of this search bar, I can search for the specific file by just entering the keywords.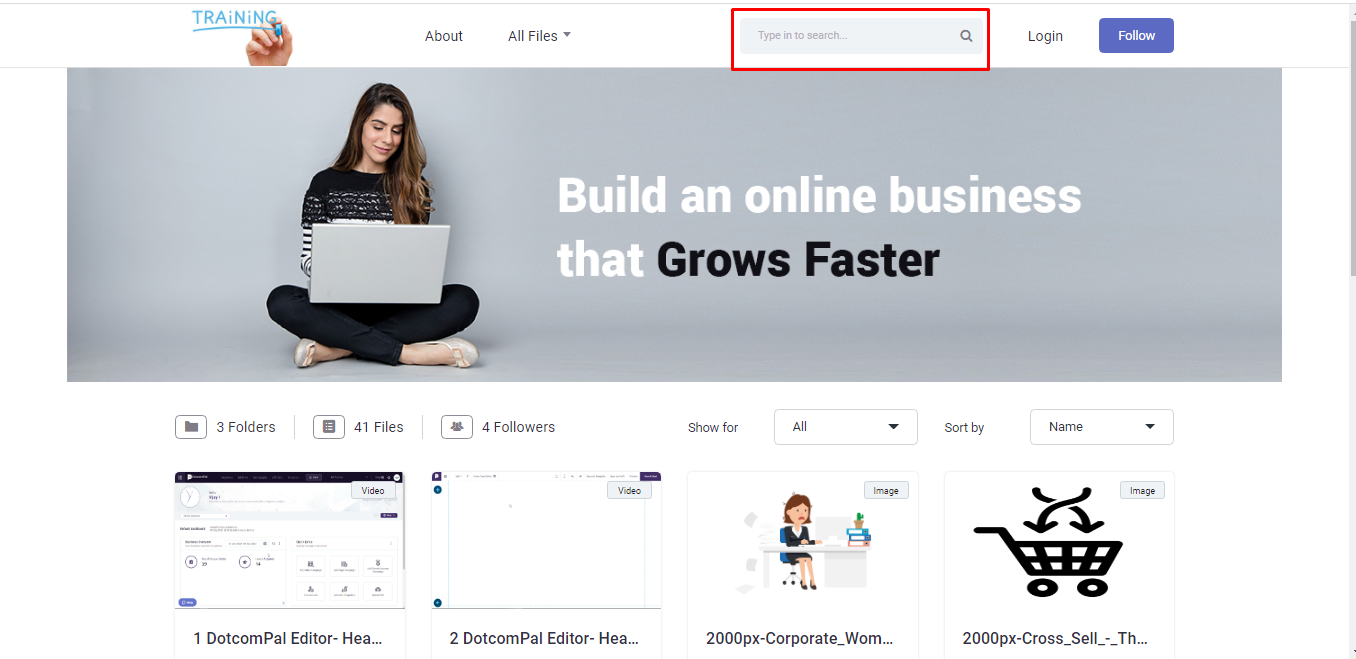 By clicking on this Login button, your members can log in into your channel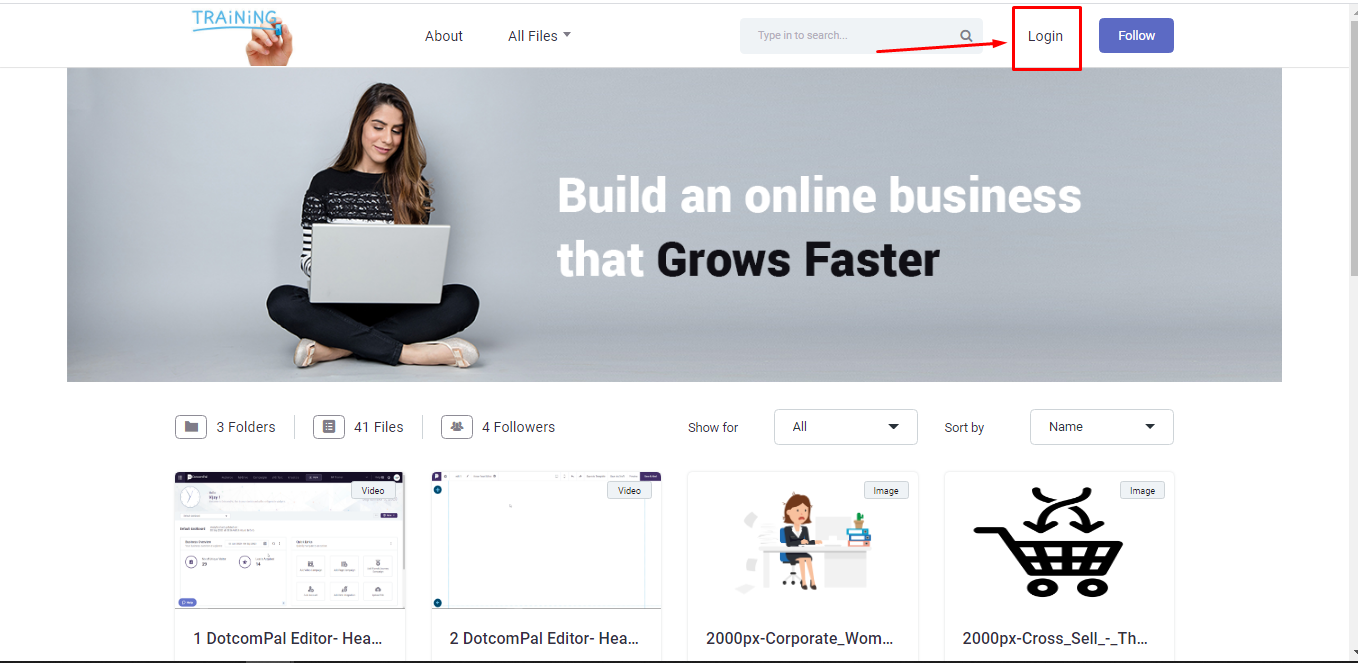 just by entering their Email address and Password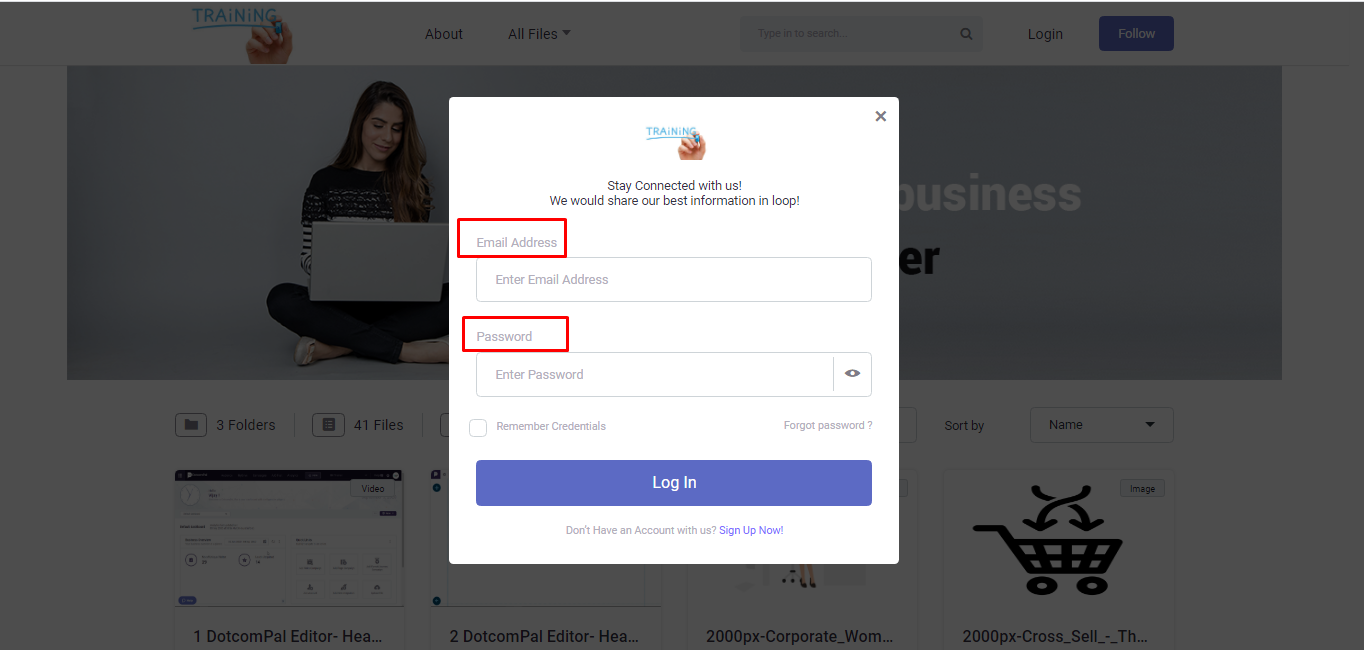 And in case if anyone comes the first time and wants to Follow your channel, they just need to click on this Follow button.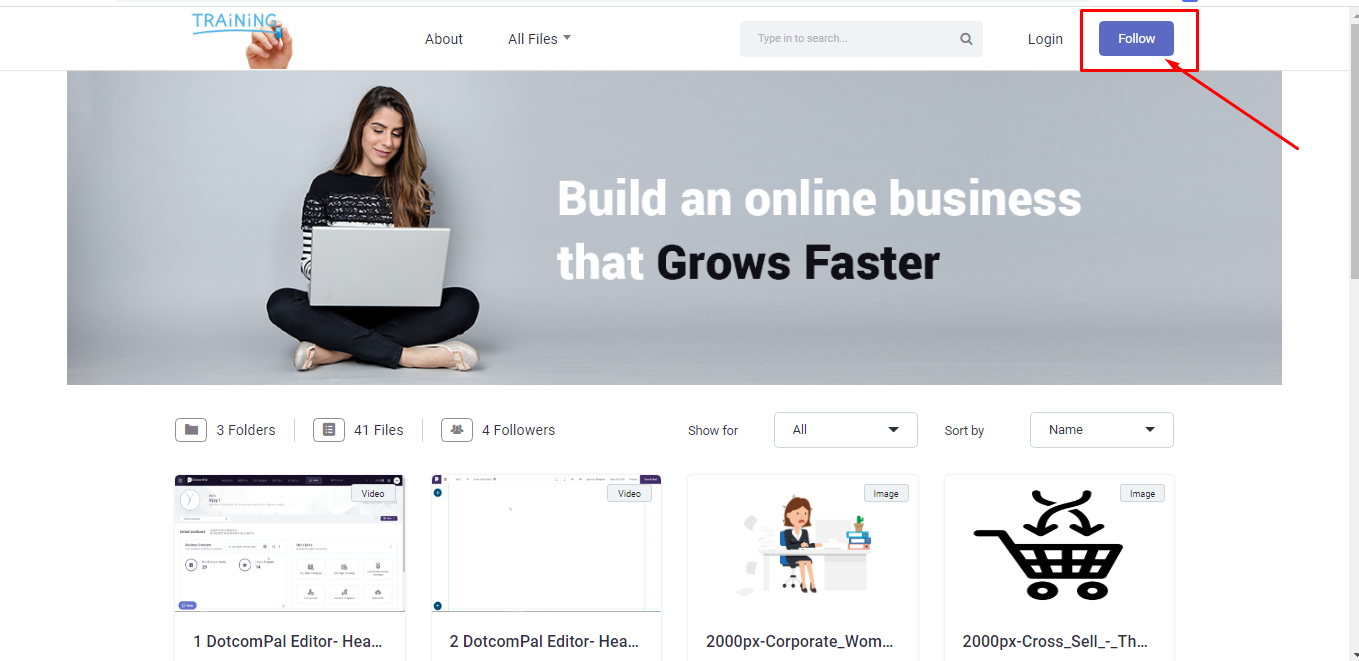 A pop-up window will open which asks to sign up by entering Email and Name. By this, you will get his lead under the Audience section.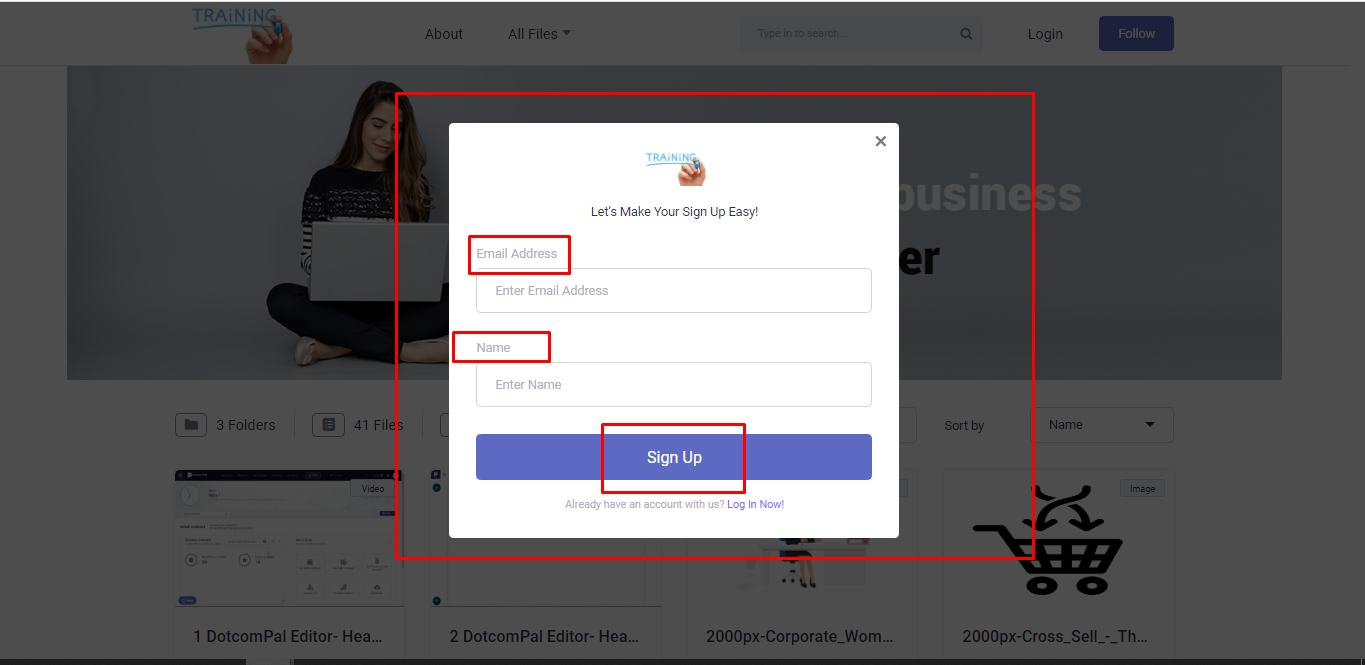 My friend, isn't it easy?
Of course, it is.
Now, here you can also see the number of your created folders, files, and followers on this Channel.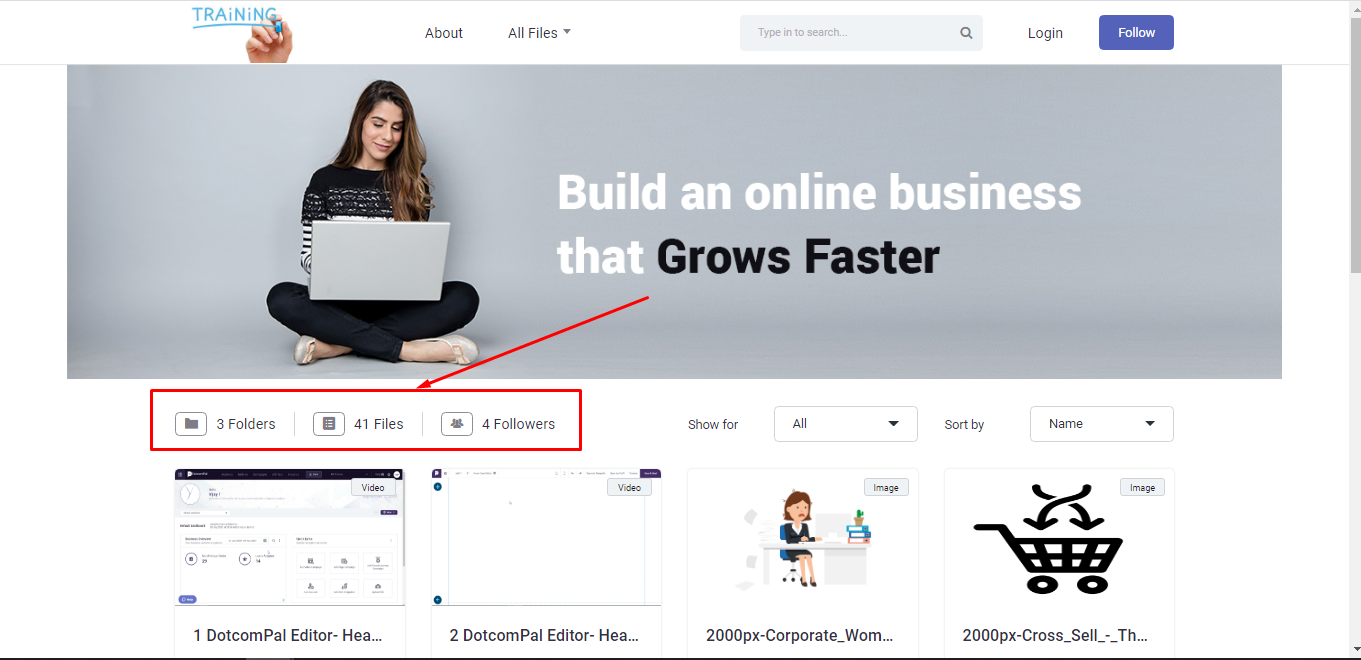 Also, you can select the folder from this Show All option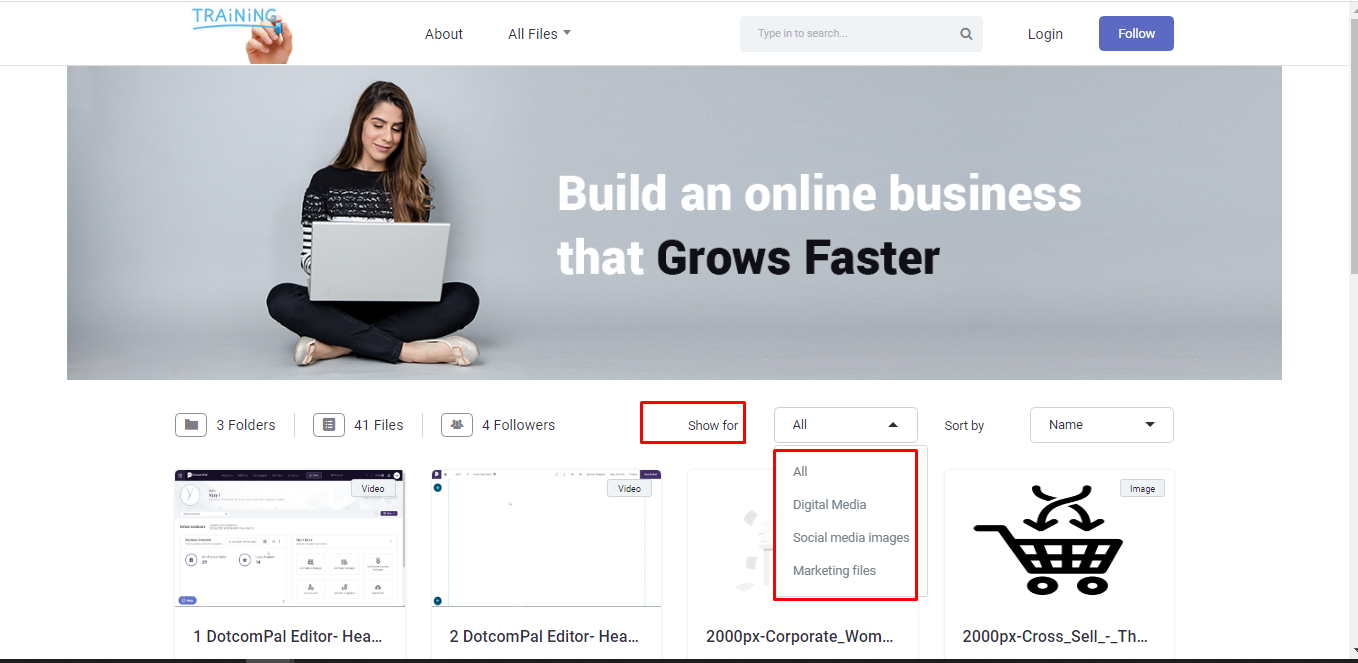 and sort the files by these menus.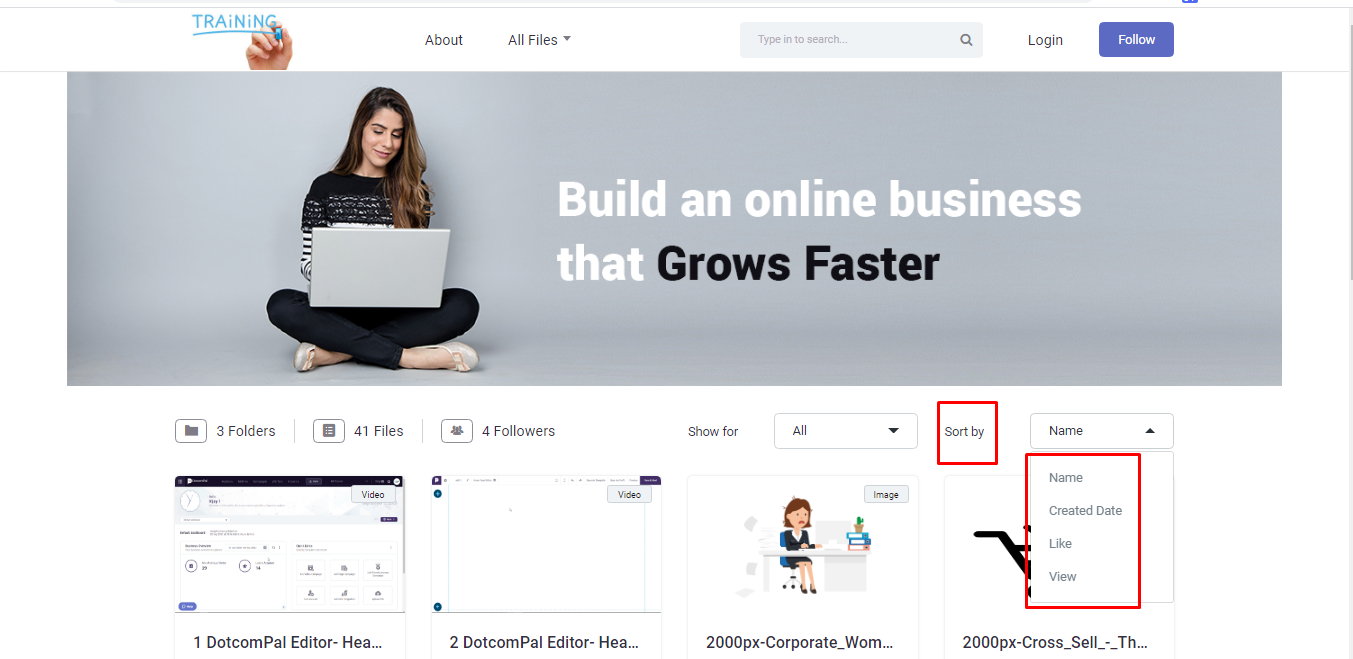 Now, if I click on any file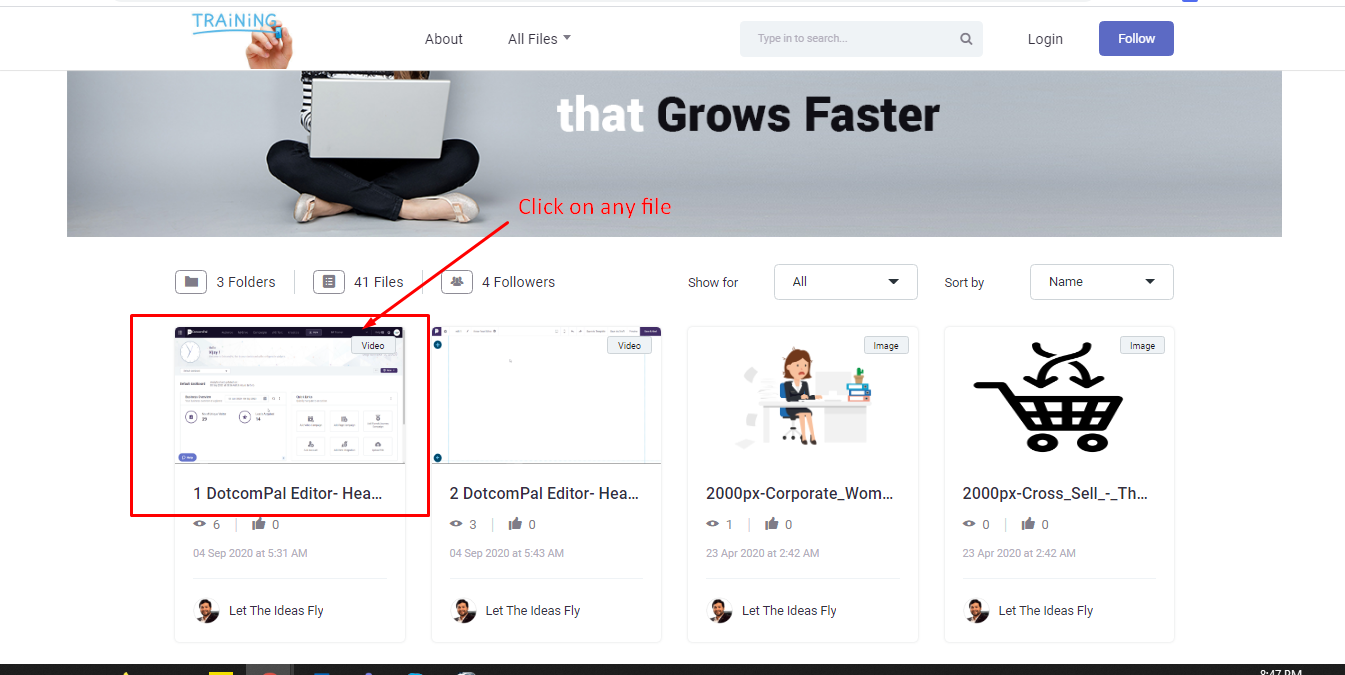 it will open like this and all other files in that folder will be here in the side menu so no need to go to the homepage again and again.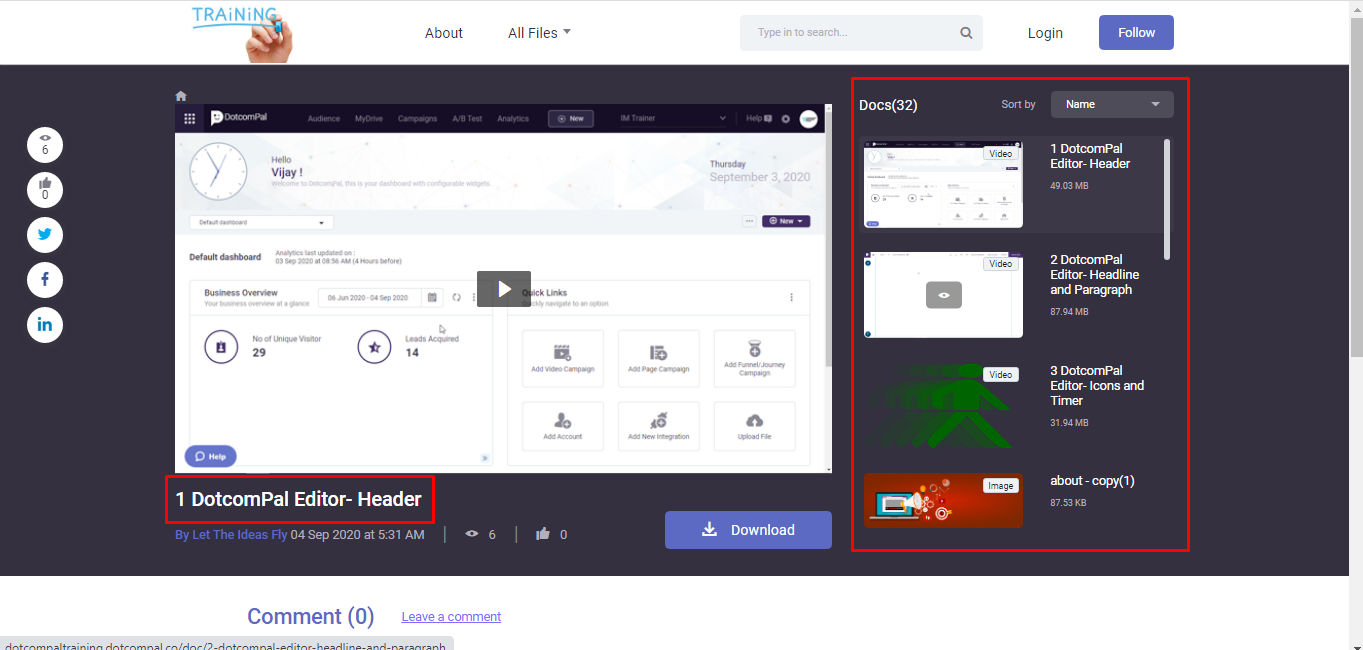 My friend,
Let me tell you a use case for this. Let say you want to deliver the course or training to your client. You can upload all your files in MyDrive and share the URL of your channel with your clients. Now your clients will be able to view and access the courses in a sequential manner. To arrange your file in the sequence you can give them a number followed by their names and you are aware that you can make your file password protected. So, you can share the password with your client in this way. You can make the paid access to your channel as well.
You can see here the number of views and number of likes that you have on your file along with the social sharing options through which your viewers can share your file directly on social media platforms which increase traffic as well on your Doc channel.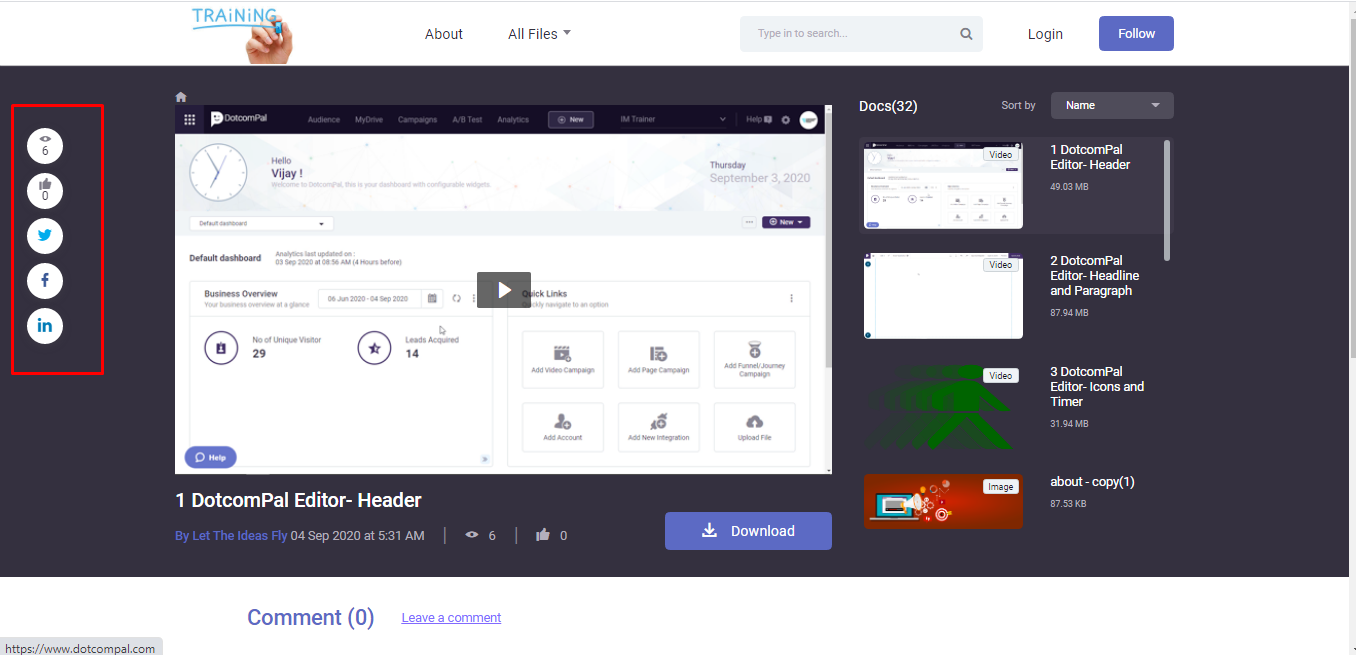 Then you can also see the business name in which you create this channel, the date and time when you uploaded it, the number of views, then the number of Likes that you get from your viewers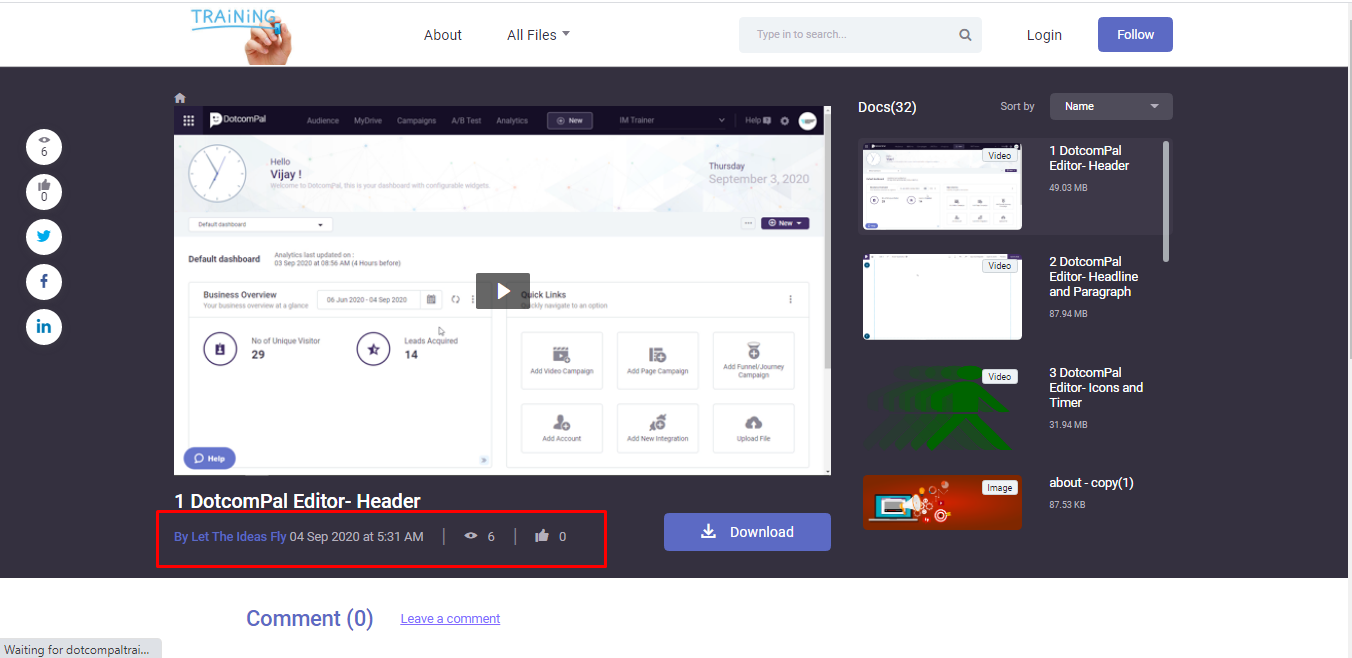 and can also give this Download option to your channel members to download the file from here.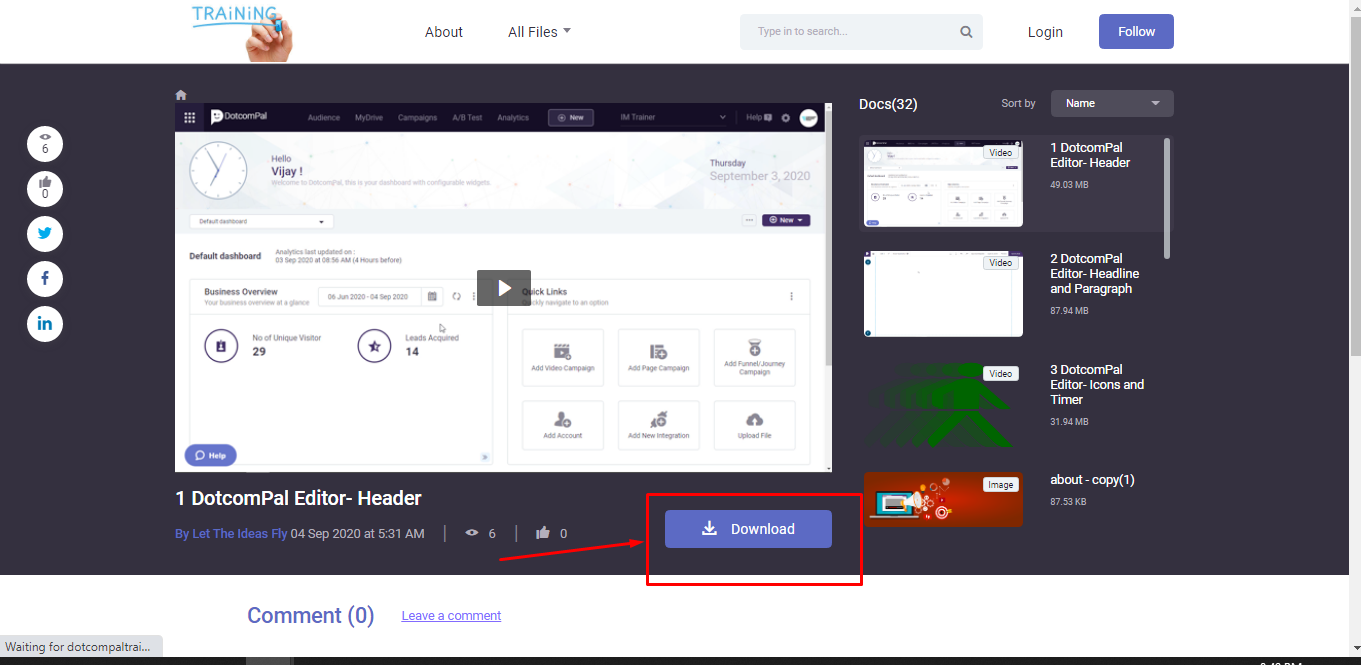 Beneath to this, your channel viewers can leave you a comment as well here and you can reply to these comments from the Audience section of your DotcomPal account.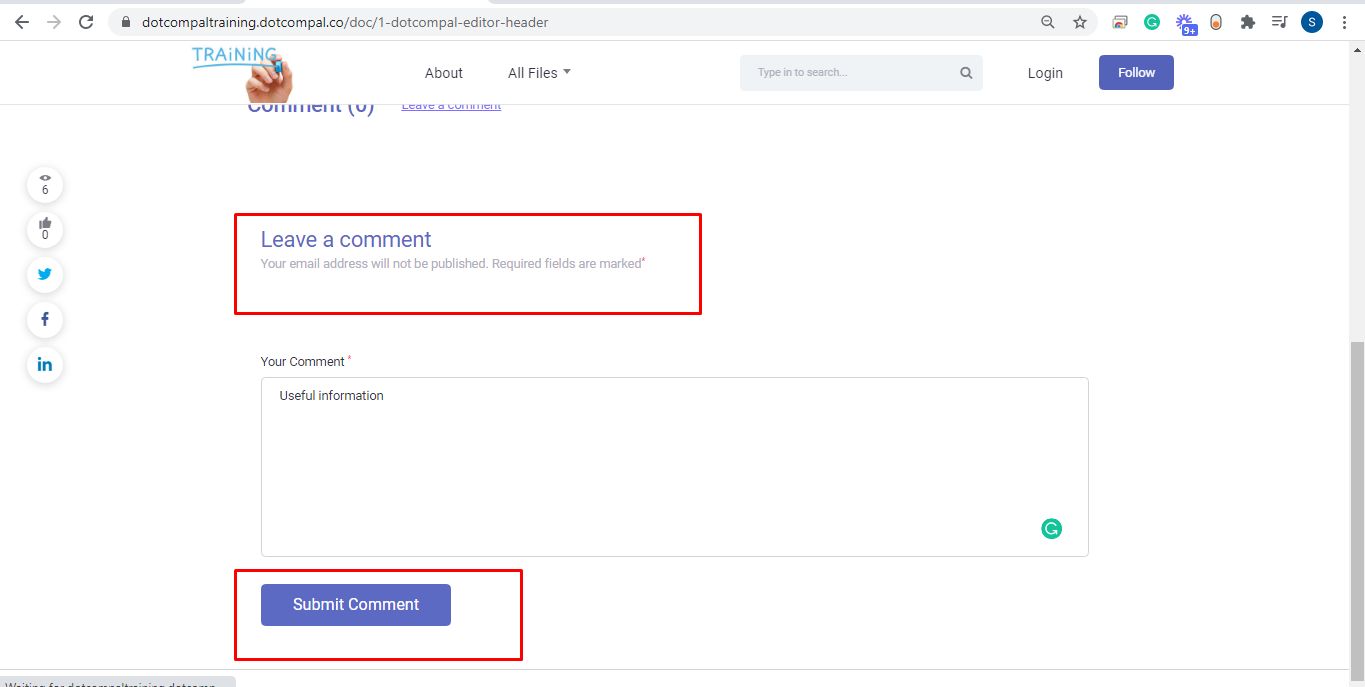 Remember my friends only the members of your business who sign up on your channel can comment over here.
So, my friend, this was all about the Doc channel.