If you want to integrate your Dropbox account with MyDrive to bring your Dropbox files in MyDrive, you can do that by following below steps:
Step 1: For drop box integration, you need to Drop box business account. In the Home page, click on 3 dots at the end of page & then select Business.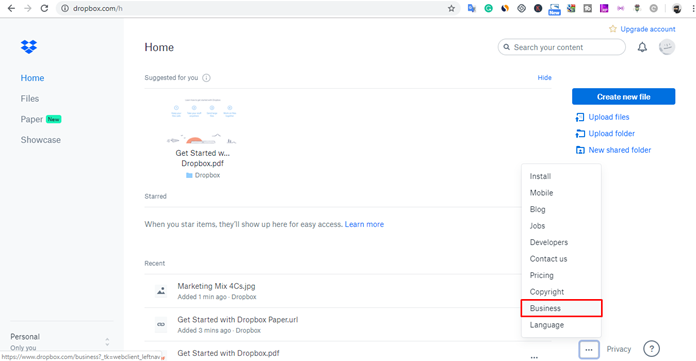 Step 2: Now in next window, you can purchase or try free for 30 days to Dropbox business account.
Step 3: After completing the previous step, Now go to following URL:
https://www.dropbox.com/developers/apps/create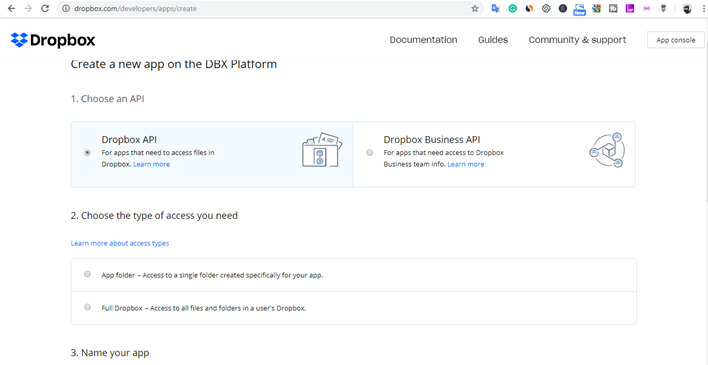 Step 4: Now choose the first option Dropbox business API. Second, you can choose any option app folder or full drop box (according to you). In third option, give your App name and click on create App button.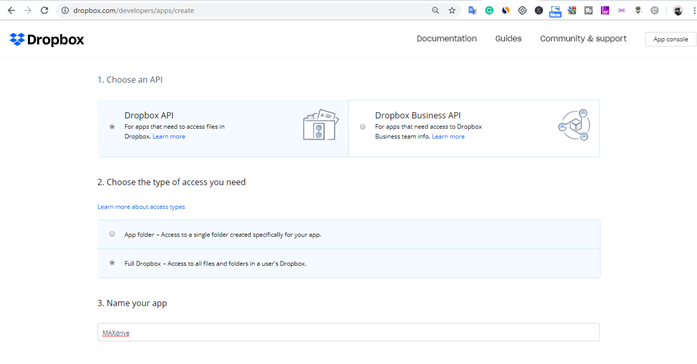 Step 5: Copy the redirect URL ( https://business-name.dotcompal.com/integration-dropbox) from Dotcompal ( in Dropbox integration from Integrations) and put in the following suggested field in Dropbox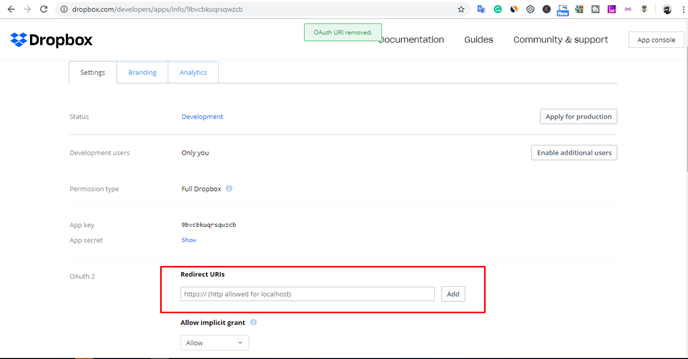 Step 6: Copy the App key and App secret. Now paste these generated keys in the Integrations tab for Dropbox in DotcomPal.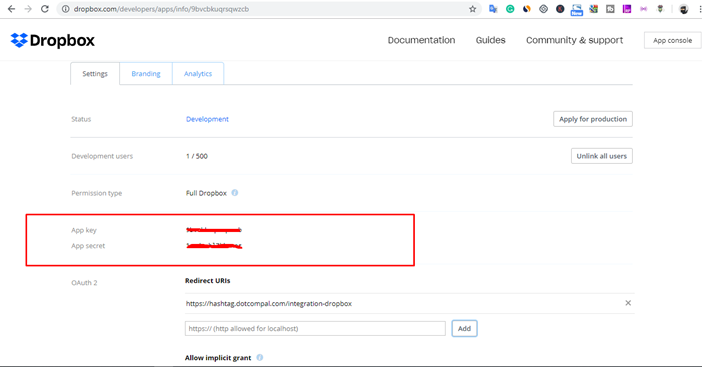 And, now your Dropbox account has been integrated with MyDrive.