We know that Pexels helps designers, bloggers or people who are looking for photos that you can be used anywhere for free.
And we understand each of your need, so we have provided integration of Pexels, so that you can curate unlimited images from there to MyDrive without any hassle.
Here are the steps which you can follow to set it up.
Step 1. Go to the below URL
Step 2. A pop-up will appear where you have to signup either by facebook or you can click on join where you can use your google I.D to login.
Step 3. After successfully login, click on API/Developers in footer.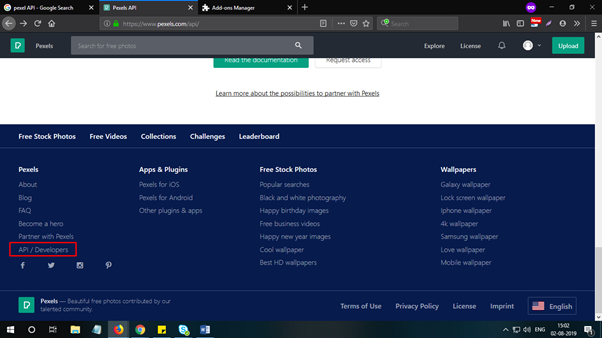 Step 4. You have to request for the API by clicking on "Request Access".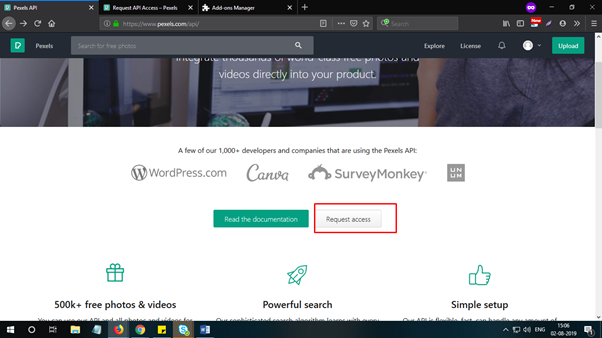 Step 5. You need to fill the two boxes in which you need to enter how you want to use the photos and your business URL of DotcomPal.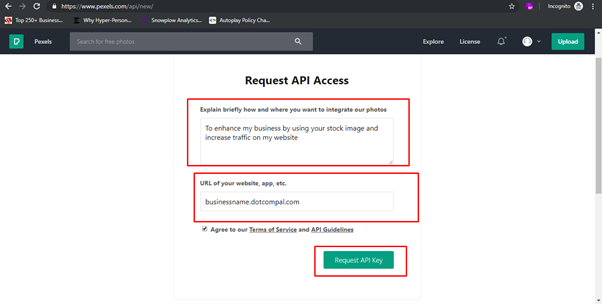 Step 6. Once all the above step is completed, your API key will appear which you can copy and integrate with DotcomPal.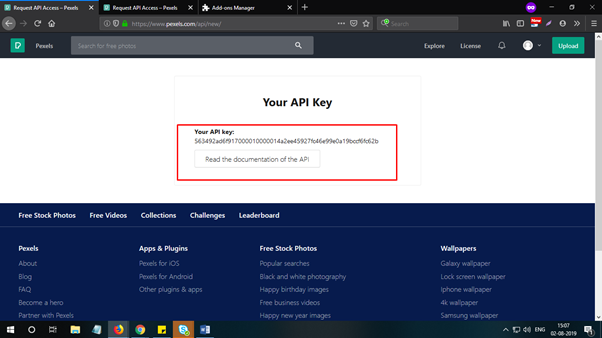 So, now you are set to curate images from Pexels.