You might be using a cloud platform to store your files and you want to bring all those to MyDrive, that is so simple and you can do that in few clicks.
DotcomPal allows you to curate data from top media providers and cloud storage platforms.
Please watch the video to get more information about it.
MyDrive gives you the solution of this need or problem you can use your uploaded files on different third party drives rather than downloading from respective drive and then upload the same in my drive
also, you can search images from some of the biggest image provider platforms like pixabay, pexels and Shutterstock as per your business need and use the same in MyDrive
Now from the Dashboard click on the "three-dot" menu here you will see different options such as My Drive, Integration and API, now select "My Drive"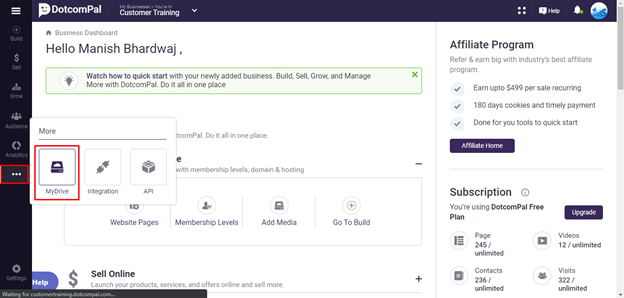 Now in the left menu you will see options such as All files, Folders, Images, Documents, Videos, Audios, Others, Third Party, you can click on the "Third Party" option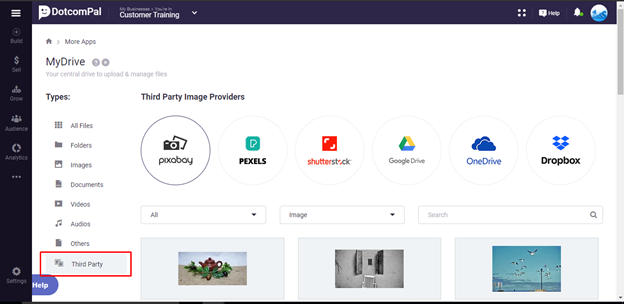 MyDrive provides you with integration service with 3 major image content providers which are pixabay, Shutterstock and pexels and three major cloud data storage service providers namely google drive, Microsoft one drive and dropbox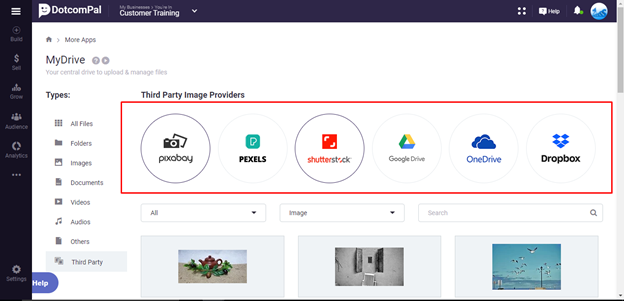 to access these services first you will need to integrate the client id Api and other credentials provided by respective third-party services
to save these details click on "three dot" menu and click on "Integration" and now click on "new integration" to add these credentials in their respective section of content providers and drive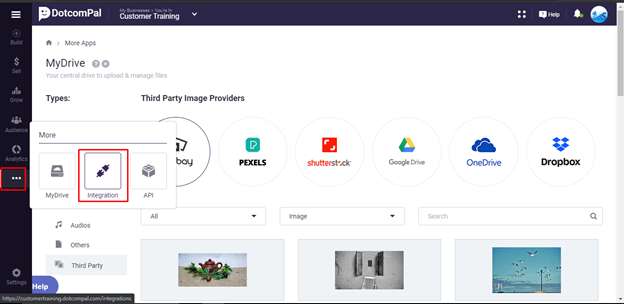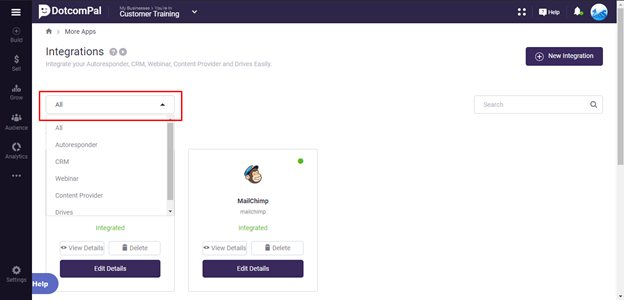 Now again lets switch to "MyDrive" drive by clicking on this "three dot" menu and select "Third party" from the left menu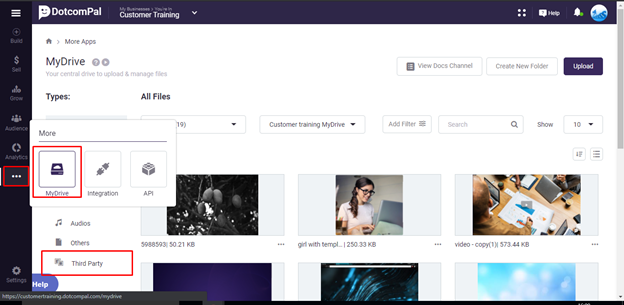 Now as you can see in the case of pixabay pexels and Shutterstock one can access all the related images directly just enter the name of the image in the search bar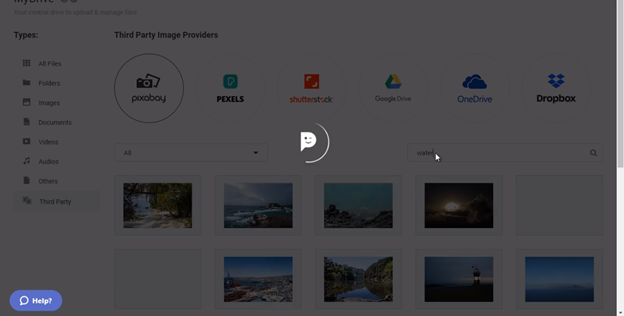 Now in case of drives you will get a file list of all the files saved in your respective cloud storage once you get the list of all files for your respective google drive one drive and dropbox accounts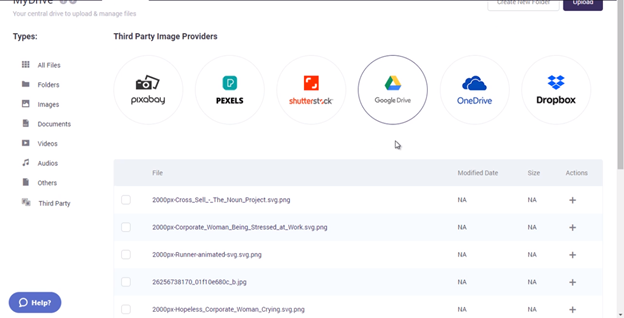 Now you can add them into your MyDrive account just by clicking on the + icon under actions to add individual files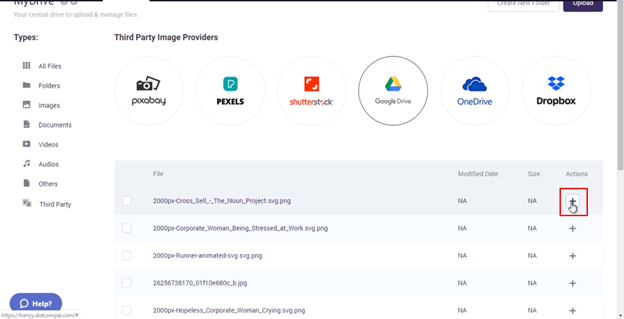 Also, if you want to add all the files into MyDrive then just click on checkbox below the dropdown and tap on the add to MyDrive button by this you will get access to all your files from a single platform.