DotcomPal helps you to join hands with the third-party tools also so that you can enjoy their functionalities on the DotcomPal platform.
My friends as we all know integration plays an important role in making your campaigns more advanced and responsive which includes autoresponders, webinars, crm, content providers and Drives.
So, my friends let's begin, with the click on choose menu option (hamburger menu) at the left top of your dashboard.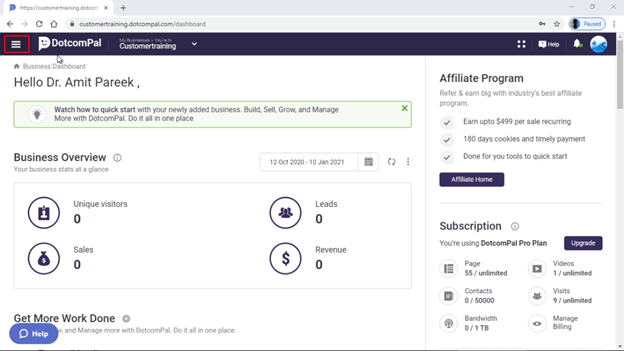 Now select the 3dots at the bottom of the bar
Here simply select Integration option from the three-options available in more.
Now just click on it.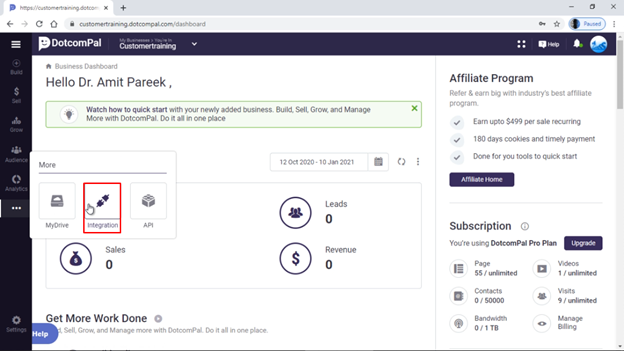 Here we will see all the already integrated autoresponders, webinars, crm, content providers and Drives on the page.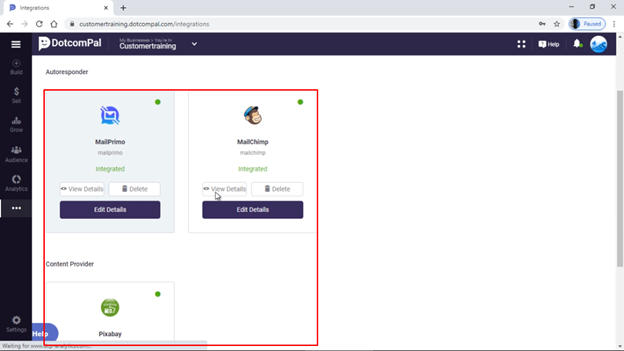 So in in order to select any one of them just click on all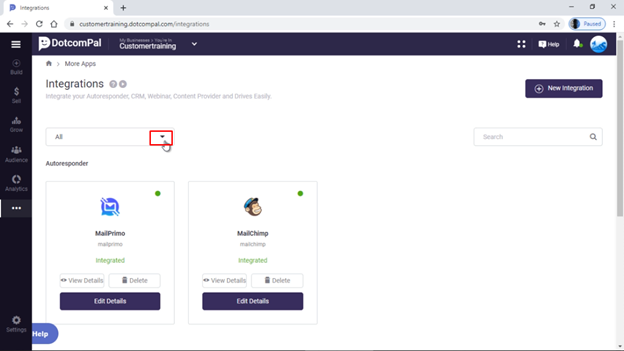 After that a drop down appears you can select the required type of integration which fulfill your purpose.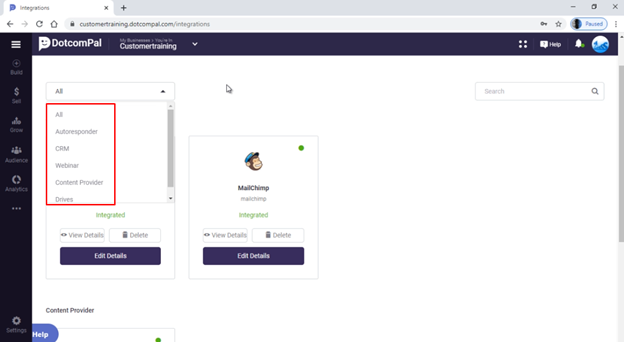 So, my friends if you want to check every integration available in DotcomPal briefly click on New integration button.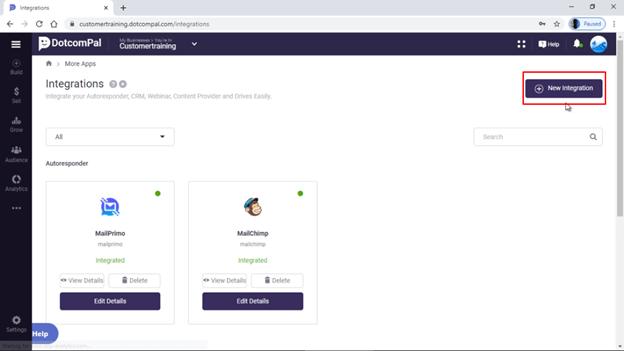 Now here you can search for particular integration by name in the search box or scroll down and select the desired autoresponders, webinars, crm, content providers and Drives manually.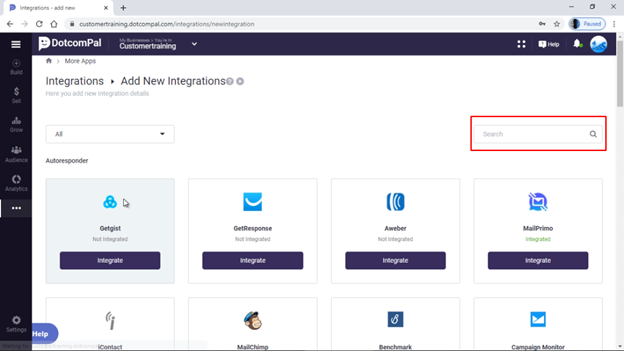 So, in brief review we will find first type of integration is Autoresponder in which there are in total 23 Autoresponders when scroll down which includes getresponse, mailprimo, mailchimp, benchmark, mailzingo, leadprimo, sendshark, icontact, aweber etc.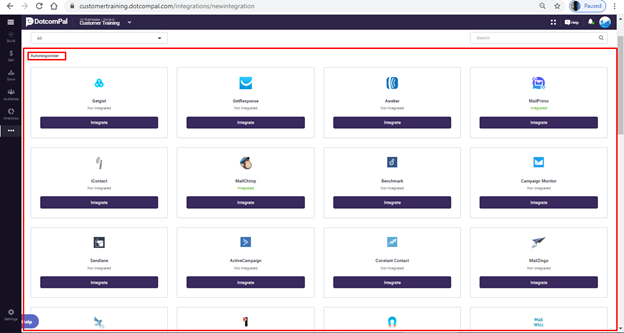 Now when we check second type of integration which is CRM integration which consists of 4 CRM integration including sales force IQ,Sales force, infusion soft and last is HubSpot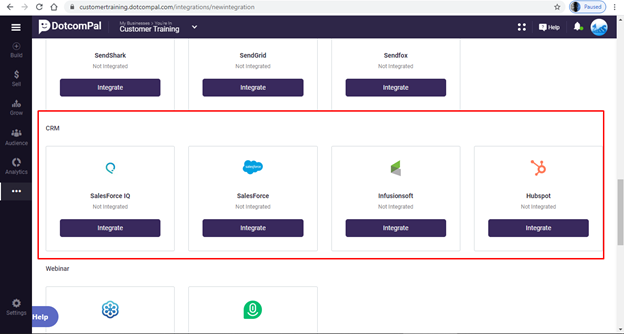 beneath it you can check the third type of integration which is Webinar consists of 2 are go to webinar and Demio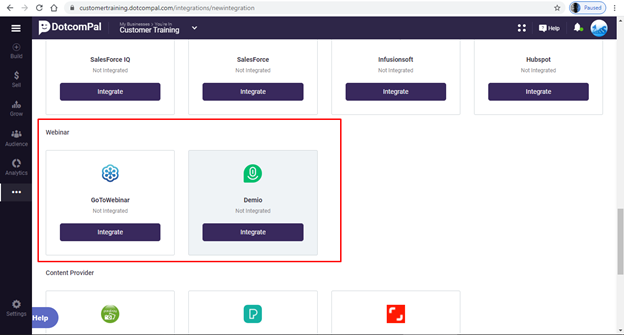 The fourth type of integration is content provider which are 3 in numbers which are pixabay,pexels and shutterstock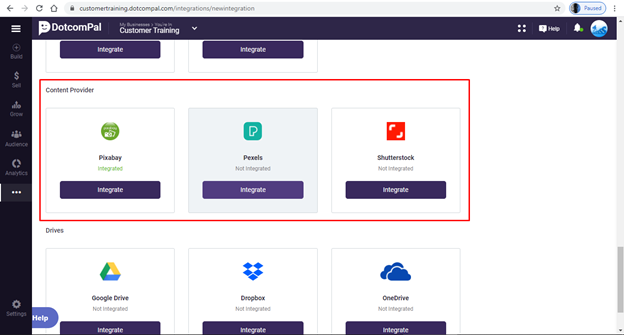 The last and fifth type of integration is Drives which contains 3 integration one drive, google drive and Dropbox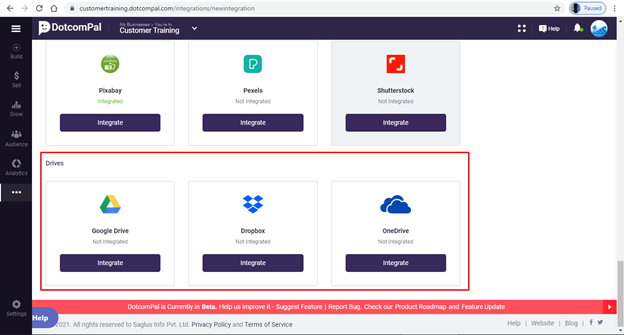 So in order to integrate all the types of integration you have to put tittle and API key in most of them in some of them you may have to add public key private keys,access token,consumer key consumer secret as mentioned when you click on integrate button fill the requirements and then click on save API credentials.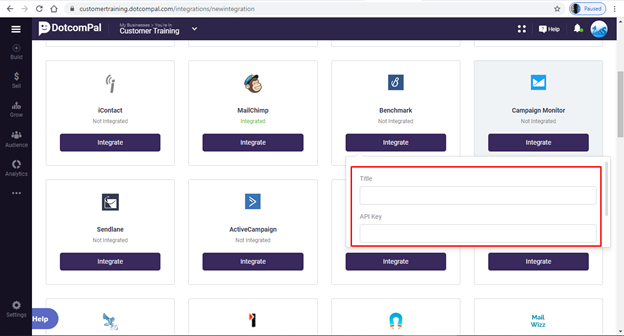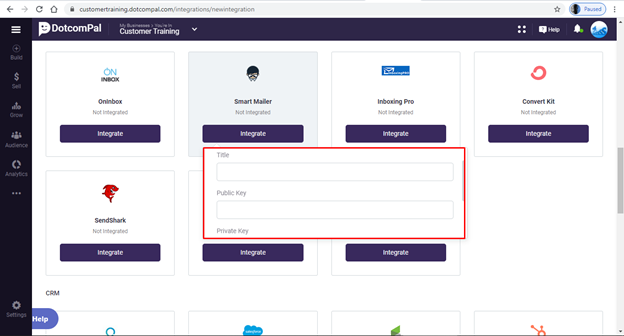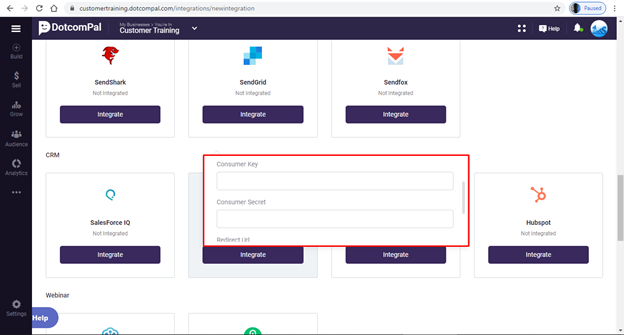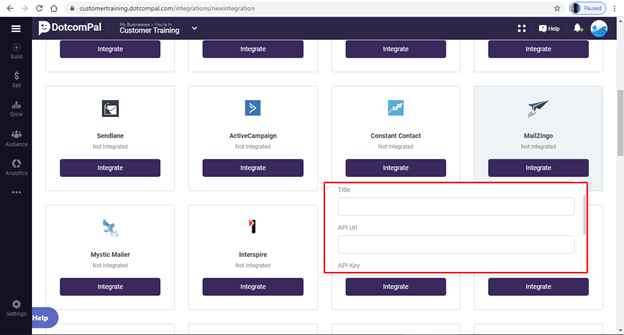 So My friends this is all about how to Integrate external Apps with DotcomPal.