If you want to monetize your video with the help of advertisements, we suggest you watch the below video
If you want to go on a slower pace, you read more about the Monetize here:
Hello, my friend, I am Nehansh from the customer success team of DotcomPal.
I am sure you have uploaded your video in DotcomPal and customized the player as per your need with ease.
I believe that you are publishing the videos and sharing them with your audience and embedding videos on your website or blogs, to get the maximum conversion.
But while doing this, I want to tell you that you can also monetize your videos with several advertisements to get the most out it.
Surprised!! yes, my friend it is not just a video hosing it is a way ahead than that.
Let me tell you how you can add advertisement inside your video.
For the same you need to visit this advertisement tab here under video customization.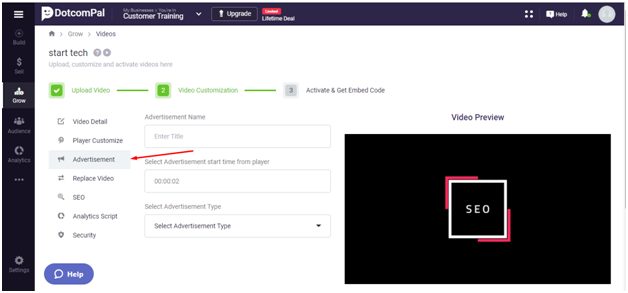 You will be asked to enter advertisement name then you need to select the add start time or we can say advertisement start time from the video player, Then you need to select the advertisement type.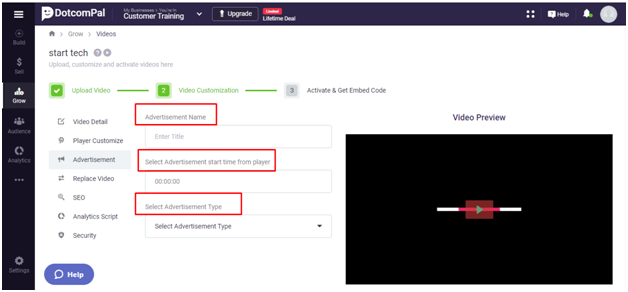 Now let's talk about advertisement type.
In Dotcompal you can place 5 types of advertisements in your videos named as pop-ups ads, video app, HTML, image and text.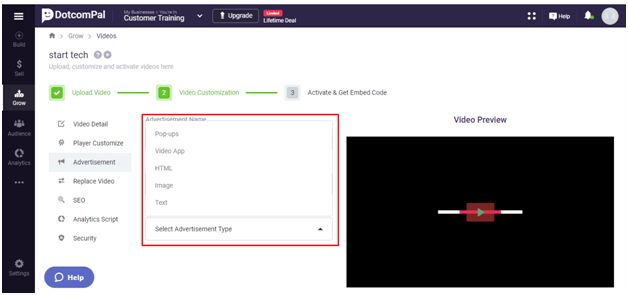 You might confuse with these names but don't worry. I am here to explain you all advertisements options in detail.
If you need to go for video advertisement on your video, you need to go with video app. It will ask you to upload a video which you want to show as advertisement.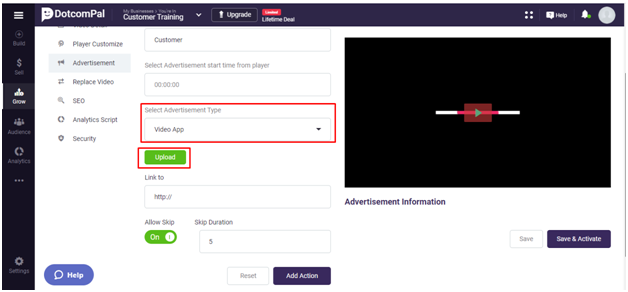 You can select a video from MyDrive or upload from the local drive of your computer.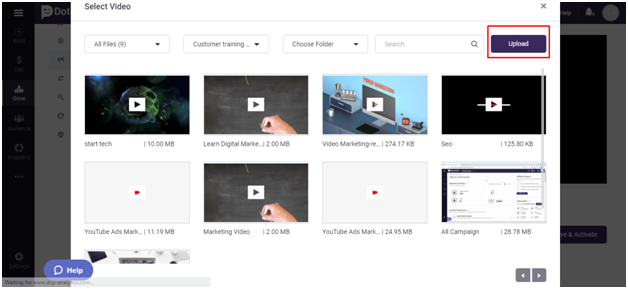 You can set the video link also which you want your viewers to see with the help of advertisement.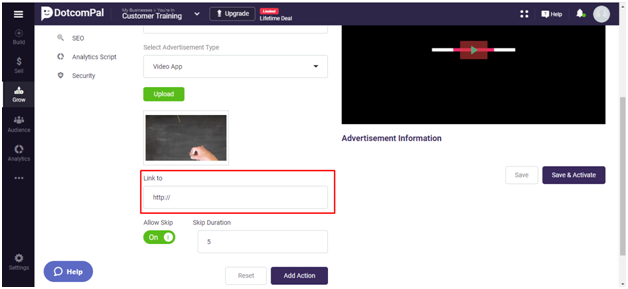 You can control the skip feature from here. Just click on toggle switch to ON or activate allow skip feature and simply set the skip duration here.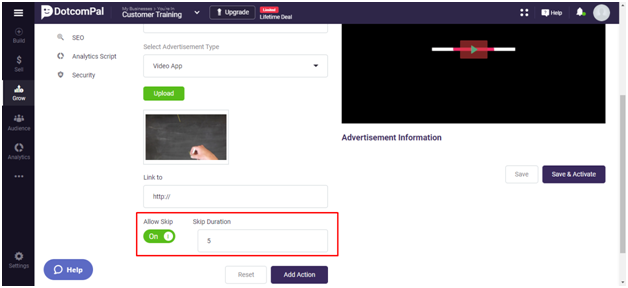 Don't you think this is the simplest way to insert an advertisement inside any video? Yes, it is,
And video is not type you can also add html page URL, images and text also in a same manner.
Within text you can also select text color and background color with title, description and link.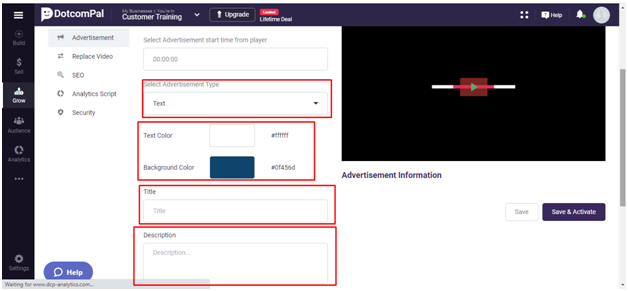 Now one thing I have skipped and that is pop up ads
Popup ads are the advertisement section which has been designed by us for you to deliver the maximum value.
Here we are providing several proven templates of different niches of market which you can use added them as per your requirements and place inside the video.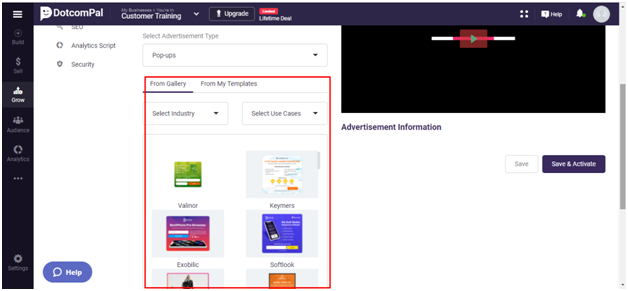 My friends these templates are created by experts of marketing who have working experience in industry of more than 10 years and have deep knowledge about graphics, content and conversion stats. To explain you about editing of these templates we have created a separate training Guide for the same.
Thank you very much my friend.